The Charter Township of South Haven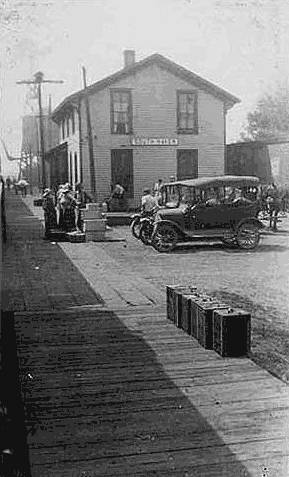 September 30. 1844 was the first township board meeting in Breedsville. Purchase order for bookcase.
April 1845 saw the split up of Columbia and South Haven Township.
October 1853
Board of Supervisors set off and organized into a new township the name of Bangor.
April 1855
Money allocated to put a swing or draw bridge at the mouth of the river.
September 1856
Deerfield split away from South Haven.
April 1861
Moved and supported that no boar pigs be allowed to run at large in the township after they are four weeks old.
August 1867
$250 for General Highway Fund/$50 for Township Library purposes/$250 added to General Highway Fund and $1000 to be raised by the Highway Commissioner In repairing the bridge across the river in South Haven Township 1868 Motion raised and carried to build a bridge and crossing across the ravine in this village between blocks 4 and 5 of Dyckman, Hale & Co.'a addition to the Village of South Haven.
April 1893
First meeting held at the Township Hall. Amended cost for the State of Michigan to authorize the City of Grand Rapids to issue bonds for the improvement of the navigation of the Grand River
November 1897
Special election held at township hall to again answer the question of the manufacture and sale of liquors be prohibited. 914 votes cast – 543 yes and 371 no.
November 1935
Township purchased a typewriter for a cost of $35. Specifically mentioned It have a long carriage for doing the tax roll.
8/8/59
The board in the best interest of the public and people of the township that all public highway points of access to Lake Michigan be retained as public property. There are three such places in the township.